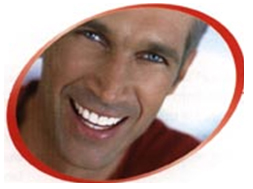 • Surgery takes about 1 hour
• Highly accurate
• None or very less pain
• None or very Minimal swelling
• Back to work quickly
• Fewer office visits
• Excellent cosmetics
• Great for the upper or lower jaw (even both the sameday!)



Immediate load dental implant technology has been available for a few years now and has become extablished as an extremely popular procedure with dental practices that offer leading edge technologies.
Old Problems - New Solutions by Nobel Biocare
Immediate load or same day implants have been the procedure of choice by discriminating patients who seek near perfection in the replacement of teeth that assures optimal dental function and a natural appearing cosmetic result.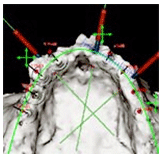 Becoming a candidate for same-day-implants requires however optimal bone structures of the maxilla (upper jaw) and mandible (lower jaw). When bone structures are ample, the implant devices integrate extremely well, offering the long term endurance that is unsurpassed by other procedures.
A popular treatment for deficient or inadequate bone structures is the use of bone grafts. This procedure nonetheless can forestall the final placement of implants because integration must take place between old bone and the newer bone graft material. The graft material itself may be natural or synthetic.... each having different properties that best suit a particular patient need. Unfortunately, bone grafts can fail for a variety of reasons that are impossible to predict. In some instances, bone grafting is sometimes sought as a procedure of "hope" by patients. Some succeed... while others fail.

CAT Scan Science and Modern Dentistry







At our clinics, Nobel Biocare has incorpated the magic f CAT Scans (Computed Axial Tomography) and biomedical engineering in the dental sciences that accurately assesses the condition and overall integrity of the jaw structure and maps out the areas of best integrity.
These CAT Scans totally eliminate the guess work ondetermining what parts of the jaw bone offer the best sites for implant placement. Many doctors however don't possess the techology to accurately drill into an implant site, thereby creating, in some situations, cantilevered implants. The restoration process, or placement of the crown, can accommodate an angled implant... but the implant may cause other oral health problems later. To overcome the possibility of creating a poor placement, Nobel Biocare has created a CAD/CAM engineered device called the NobelGuideā"¢ that is created from the primary CAT
NobelGuideā"¢
This is a revolutionary treatment planning and surgical mplementation system enabling us to transfer extraoral planning into your mouth with unrivaled accuracy and ease. With NobelGuideā"¢ the placing of the implant, abutment and restorative crown or bridge is simultaneous. In practice, this means beautiful teeth for your patients in just one visit.
• Easy, safe and predictable
• No healing time required prior to functioning

The major benefit you is the incredible accuracy of implant lacement compared to "freehand" implant placement. The NobelGuideā"¢ system, via analysis of computerized imaging and subsequent development of implant drilling guides, virtually removes the concern of inaccurate drilling.
Teeth In An Hour™
3D Computerized Perfect planning for your perfect teeth
Greatly reduced healing time

No temporaries

Immediate function

Based on CT images & virtual planning
| | |
| --- | --- |
| | The incredible precision of the computer guided surgery template (NobelGuideā"¢) now allows a procedure called "teeth-in-an-hour". The teeth-in-an-hour procedure is exclusively for patients with no teeth. Based on the CT-scan, the implants are placed virtually on the computer. A drilling guide is designed. A model is made with the exact location of the future implants. |
| | On the day of surgery the template is placed on your jaw structure. The implants are then placed through the guide and on to the titanium framework. The NobelGuideā"¢ is removed when all implants are placed. The whole process takes about an HOUR (Thus teeth in an hour). |